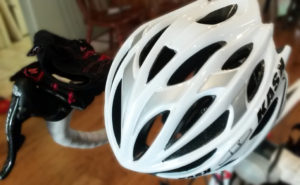 This really works! If you are pretty sure your limit for a cycling ride is 30 miles, drive to a remote location and then cycle out for 30 miles to an even more remote location. If you live, you will end up with 60 miles and thus double your performance expectations. This is the second week I am giving some details of my weekend ride. I promise to do this only when I set a new PR for suffering. Here we go.
The Plan
As I pulled into the parking lot from whence the ride would start, I had it in my mind that I would go about 30 miles since I had survived the distance the previous week with significant fatigue.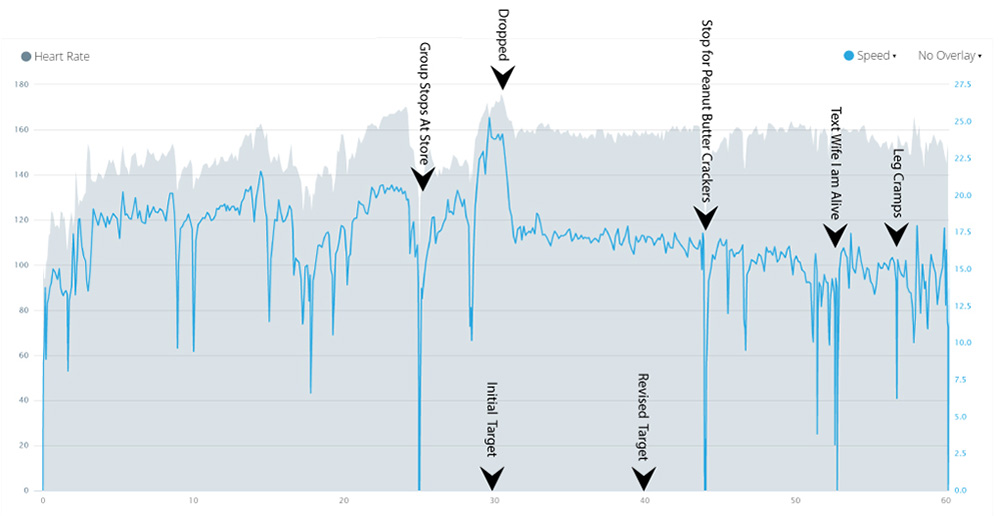 1st Change of Plan
It didn't take me long to realize this group planned on going further. A lot further. After a little conversation, it was suggested that the first stop would be about 20 miles out and that I could turn around at that point for 40 total. I accepted that and off we went.
2nd Change of Plan
To my delight the group speed stayed between 18 and 20 mph and I had no problem keeping up all the way to the store. The problem was that the store was actually 25 miles out so now I was in for a 50 mile ride with half of it solo. Upon further inquiry, I found that if I stayed with the group I could peel off at a later point and only have a 10 mile solo ride. The trade-off being that my total distance would end up about 60 miles. I asked if they planed to continue at the same speeds and I did some basic calculations along the following lines.

Since I figured I would save a lot of energy if I could draft off the group, and because the most of the road on the longer ride was better, I opted to go for the 60. I also confirmed that the plan was to keep with the same speed.
The Plan Goes Wrong Different
At about 30 miles, I found a basic problem with my assumptions. The group kicked up the speed to over 25 mph and I fell off the back. The reset of the story is a bit lonely and hungry (I didn't have supplies for 60 miles). So I made one stop to get some peanut butter crackers, and another to text my wife Missy so she would not wonder why I was taking so long.  Toward the end I enjoyed the onset of some very interesting leg cramps.
In the end, twice the miles, a new PR, and I did not feel one bit guilty about taking Sunday off. I wonder what will happen next week….